IFB Washing Machines - Quality and Convenience
IFB washing machines provide unmatched quality and convenience to millions of users across the world. IFB washing machines come in all shapes and sizes, from top-load to front-load. The IFB washing machines are lauded for their extreme durability, powerful performance, and reliable service.
Coimbatore Service Center: Professional, Reliable, and Comprehensive IFB Washing Machine Installation, Repair, and Service in Coimbatore
If you live in Coimbatore, you can enjoy the highest level of convenience and satisfaction with Coimbatore Service Center, a professional IFB washing machine installation, repair, and service provider. Kovaiservice is the leading provider of installations, repairs, and services for IFB washing machines in Coimbatore.
IFB washing machine installation
Coimbatore Service Center offers professional and reliable IFB washing machine installation in Coimbatore. Our experienced and knowledgeable team of technicians can install your IFB washing machine quickly and efficiently. We provide a complete installation service that includes delivery, installation, testing, and training. With Kovaiservice, you can rest assured that your IFB washing machine is properly installed and ready to provide you with years of reliable service.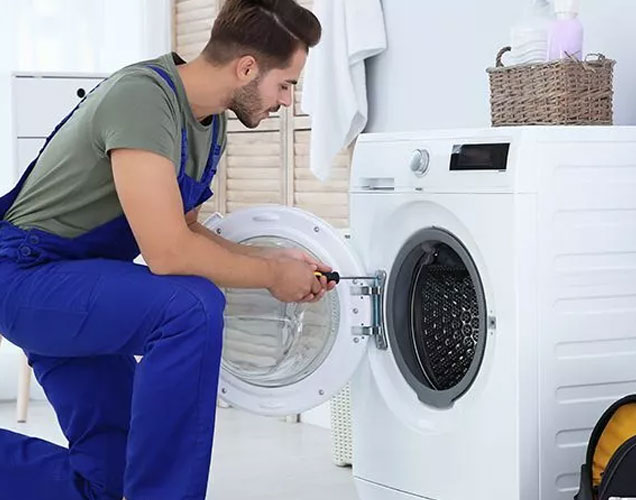 Comprehensive Line of Services and Experienced Technicians
Coimbatore Service Center also provides a comprehensive line of repair and service for IFB washing machines in Coimbatore. Our experienced technicians are highly skilled and knowledgeable in all aspects of IFB appliances and can quickly diagnose and repair any issues you may have with your washing machine. We offer a wide range of services including repairs, preventive maintenance, and parts replacement. We also provide spare parts and accessories for all IFB washing machines.
Best Service for Your IFB Washing Machine
Coimbatore Service Center provides the best service for your IFB washing machine in Coimbatore. We use genuine spare parts and employ experienced technicians who have extensive knowledge of IFB washing machines. Our technicians are also trained to use specialized tools and equipment to ensure your IFB washing machine is repaired and serviced to the highest standards.
With Coimbatore Service Center, you can rest assured that your IFB washing machine is in safe hands. We provide a reliable, convenient, and cost-effective service that will keep your IFB washing machine running in perfect condition for years to come.
IFB washing machines repair Coimbatore
Do you need an urgent IFB washing machine repair in Coimbatore, but there is no way to take the faulty equipment to the service yourself? In this case, you should contact our specialists. We can eliminate any malfunction. Unlike other workshops, we send the technician to the client's home in a short time, so the breakdown will not interrupt your usual life rhythm for a long time.
The IFB washing machines repair price depends on the complexity of the fault. Our service center has direct access to suppliers of original spare parts and their analogs, so the final cost of all repair operations will be much cheaper. Turning to the Coimbatore Service Center, you transfer your equipment to reliable hands. You can order services by calling the contact number indicated on the website.